"The state should have taken care of the loans with the COVID money it received from the government in 2021," Marc Joffe, policy analyst at the Cato Institute, in a statement to the Epoch Times.
Newsom Hands Covid Bill to Employers – Keeps the Fed Money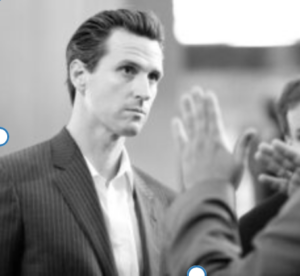 California's decision not to repay approximately $20 billion borrowed from the federal government for pandemic-related unemployment benefits will burden employers. Initially, the state allocated $750 million from its proposed 2023-2024 budget to start repaying the loan, but Governor Gavin Newsom later removed the provision, leaving businesses in California accountable for the debt. Federal regulations mandate that the federal unemployment tax rate of 0.6 percent will increase by 0.3 percent annually from 2023 until the loan is paid off. California is one of four states that have yet to repay their debts for unemployment insurance borrowing. The state owes the most at $18.6 billion, followed by New York at $8 billion, Connecticut at $187 million, and Colorado at $77 million, according to data from the US Treasury. More via the 
Epoch Times
.
California Defaults On $18.6 Billion In Debt, Saddling Employers With The Expense https://t.co/nOSgO1lF7q

— zerohedge (@zerohedge) May 8, 2023
Fraud, incompetence and theft.
The state initially used its reserves to pay benefits but later borrowed funds to cover expenses. However, the situation worsened due to widespread fraud caused by limited oversight and outdated computer systems, resulting in a total estimated cost of $32.6 billion, according to analytics firm LexisNexis. Experts note that this decision places an additional burden on employers in California, where the state is not considered employer-friendly. "
California is just not really an employer-friendly state," said Joffe. "This one thing will not be a difference between a business remaining open or closing, but it's just another burden on top of the many burdens the state puts on employers."
Analytics firm LexisNexis estimated the total cost of the fraud at $32.6 billion. All of this begs the question:" If the state is going to default on $20 billion federal loans, how safe are municipal bonds from California?" More at
Zero Hedge