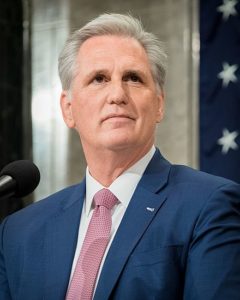 He talks a good game, but is his heart really with us? I'm not so sure.
Is he really a RINO (Republican in Name Only)?
Secret recordings just revealed that Minority Leader McCarthy trashed then-President Trump in a phone call with anti-Trump Representative Liz Cheney, Establishment Champion Senate Minority Leader Mitch McConnell and other Republican leaders. 
And, in a disgusting act of disloyalty, he promised to call Trump and recommend he resign.
This was after the January 6, 2021, Washington protests and both McCarthy and Cheney were convinced that Trump would be impeached again. No mention was made of helping him weather this unjust impeachment effort, just trying to get him out of the way.
Also, no mention was made of the horrendous vote fraud perpetrated on our nation. Or how to push back against the corrupt Democrats who engineered the theft of a national election.
Who, exactly, is Kevin McCarthy?