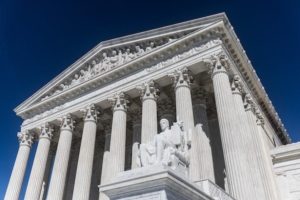 I kinda get it.  Not everyone is happy with the Dobbs decision overturning the unconstitutional Roe v. Wade invention of rights.  But I'm more than amazed at the stupidity of comments from that side…
While I'm not a doctor, I don't think it's classified as an abortion if the child is already dead.
'One Tree Hill' star Hilarie Burton opened up about her abortion in the days following the overturning of Roe. v. Wade: "Having an abortion after my fetus died allowed for my uterus to heal in a way that made it healthy enough to carry future pregnancies" https://t.co/9iPKdKCGUX pic.twitter.com/8uB7F2Qetb

— The Hollywood Reporter (@THR) July 5, 2022
— Karrie Higgins ♿️ (@karriehiggins) July 5, 2022
I think this guy is from one of the legal weed states.
Gavin Newsom and Joe Biden are both polling ahead of Ron DeSantis and Donald Trump for 2024. Roe V Wade and the nonstop Republican gun violence are motivating young voters to show up to the ballot box and vote blue. Democrats are now poised to win the midterms and the Presidency.

— Dash Dobrofsky (@DashDobrofsky) July 6, 2022

I don't even know what to say about this guy.  What is he talking about???
roe v. wade being overturned has lowkey revealed that a lot of you are conservative af. transphobic. support eugenics. are ableist. etc. terrified tbh.

— IG: 5hahem (@shaTIRED) July 6, 2022

These idiots don't even get it.  This Court decision will have absolutely no effect on abortion in California.  All it did was return the decision to legalize or not to the states.
ACTIVISTS IN LOS ANGELES POUR "BLOOD" DOWN THE STEPS OF CITY HALL AFTER CHAINING THEMSELVES TO THE BUILDING IN PROTEST OF THE SUPREME COURTS OVERTURNING ROE V WADE. pic.twitter.com/yBwQ0Mi8P4

— Mike Ade (@bellikemike) July 6, 2022

I have no idea where this guy got his information.  The opposite is true.  The left goes to the courts to get laws they cannot convince legislators to pass.  When Roe became the law of the land through judicial fiat, the vast majority of states prohibited abortion.
Everyone realizes that the reason why Republicans chose to go the SCOTUS takeover route is because their hardest-right policy positions (like overturning Roe) are so unpopular among their own constituency that they have to entrench their power in life-long positions, right?

— Michael Paulauski (@mike10010100) July 6, 2022

It's not about you, dumbass.
The decision to overturn Roe has absolutely nothing to do with Islam (even extremist ideation) and everything to do with the extreme far right-wing Christian sects. These comparisons are harmful and put Hijabi/Niqabi women and other persons racialized as Muslim at further risk. https://t.co/guIYzpmtPR

— Fatima 𓂆 فاطمة 🇵🇸 (@fatimasal82) July 6, 2022
But it's all about me…
The Jewish People belive that life begins with a baby's first breath.

Overturning Roe vs. Wade is generating Religious Discrimination, amongst countless other problems.

— Brandon Unger 🌎🇺🇲 🇺🇦🌊 (@ungerbn103) July 6, 2022

Nasty, nasty, nasty…
To all the GOP women supporting roe being overturned… I hope your husband's side chick gets pregnant.

— The Jewish Ginger Resister (@JewishResister) July 5, 2022
What on Earth is she talking about?
And public trust in SCOTUS is already undermined. THEY destroyed it by hiding income from political grps, voting to keep 1/6 docs from Congress, lying during confirmation hearings and in opinions, and issuing laughably inconsistent rulings that command little scholastic respect

— Alexandria Ocasio-Cortez (@AOC) June 29, 2022

Twice as dumb!
Quick reminder that the US Congress is 73% male and that's the lowest it's ever been, in case you want 1 small contributing glimpse as to why Roe hasn't been treated w/ the urgency it deserved for ~50 years. (And why our politics are so gross towards women & LGBT+ people overall)

— Alexandria Ocasio-Cortez (@AOC) June 29, 2022

Another member of The Squad.
Abortion care is healthcare and healthcare is a fundamental human right.

— Ayanna Pressley (@AyannaPressley) June 30, 2022

I can go on and on.  The level of stupidity is amazing.  And they have no ability to look at themselves and figure out what's wrong